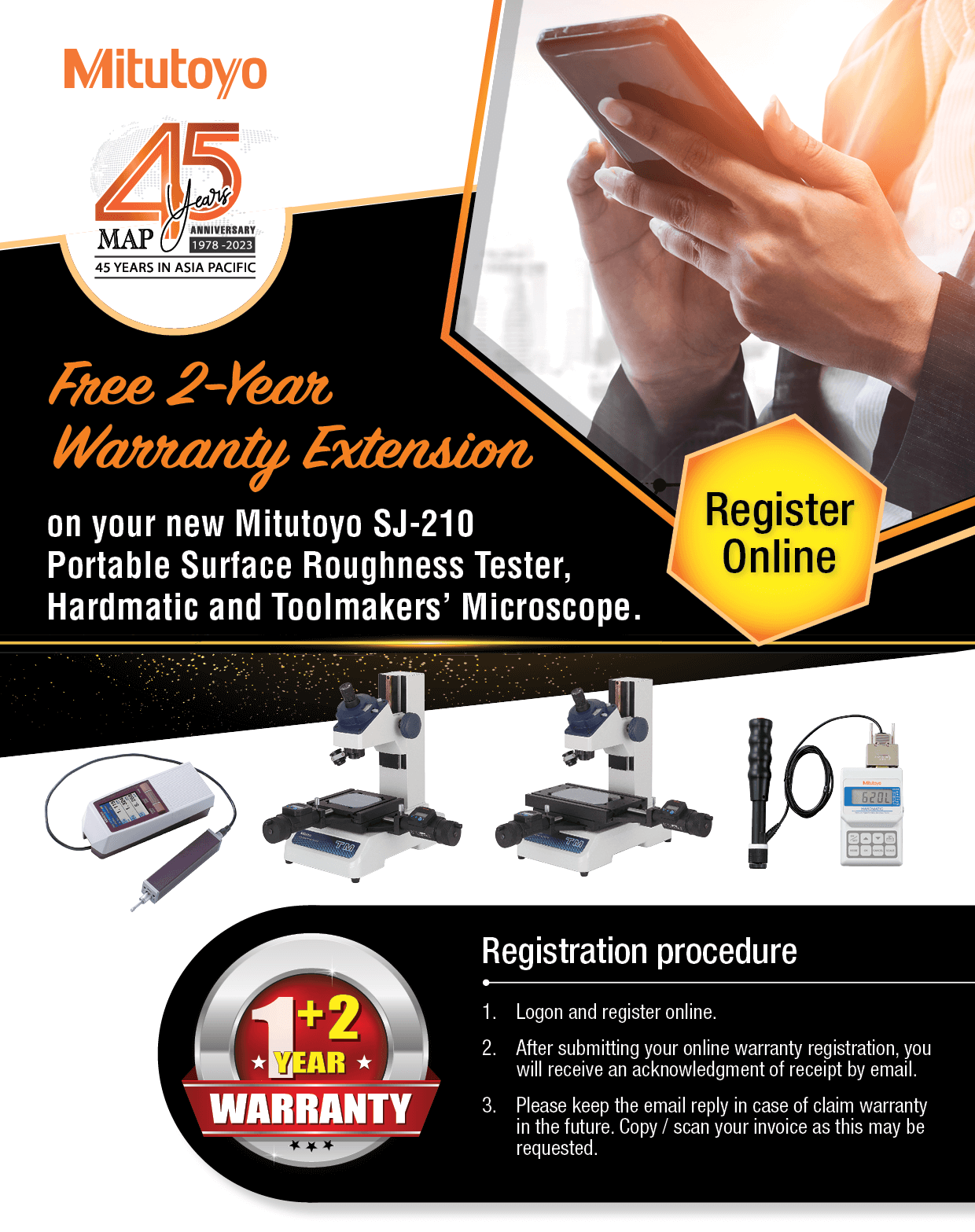 Terms and conditions of warranty extension:
The certificate of warranty extension will be void when the warranty registered company or country has been changed
The present offer to extend the warranty is in force as long as it is available on our website Mitutoyo.com.sg, but at least until 31st December 2023.
This warranty extension excludes any Styli, accessories or additional products that have been supplied together with the products.
This warranty extension ONLY applicable to Mitutoyo products - SJ210, Hardmatic and Toolmakers' Microscope that are purchased in Mitutoyo Asia Pacific regional countries -Singapore, Malaysia, Thailand, Indonesia, Vietnam, Philippines, Brunei, Laos, Cambodia, Myanmar and Oceania through Mitutoyo's authorised distributors and dealers.
The certificate of warranty extension is applicable for purchases from 1st January 2023 till 31st December 2023.
See product details: